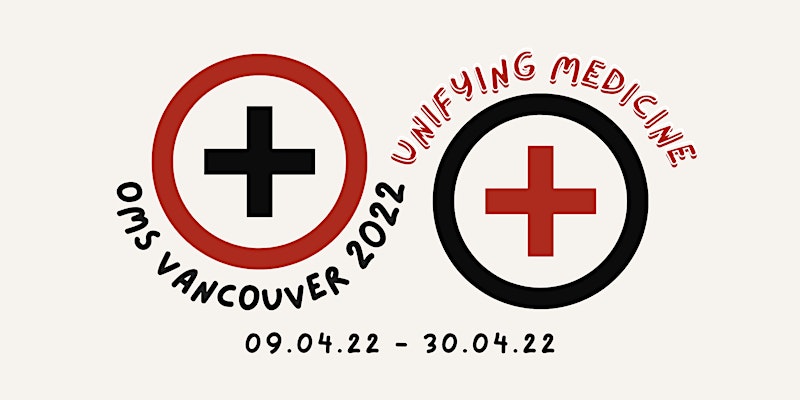 Welcome to Operation Med School's 2022 Webinar Series: Unifying Medicine!
Operation Medical School Vancouver (OMS), is a registered, student-led non-profit organization that hosts one-day conferences throughout Canada and the United States of America to educate and inspire youth, particularly high school students, to pursue careers in the medical field, through lectures, interactive panels, and workshops. Our goal is to inspire, inform, and encourage students to follow their passions for medicine and head bravely into their future endeavours.
For OMS Vancouver's 2022 conference, our theme is Unifying Medicine. In this series, we strive to showcase the future of medicine in a post-pandemic landscape, emphasizing the different aspects of our health infrastructure and how these occupations work in conjunction to foster diversity. Furthermore, we hope to acknowledge the disconnect among the various industries in the field of health, as exhibited by the pandemic, and to what effect this disrupts the integrity of patient care.
The ultimate goal of this series is to envision an intersectional approach to community health. In highlighting the immense contributions of minority groups in our healthcare system, such as Indigenous and Eastern traditional medicine practitioners, the osteopathic stream of medicine, the rise of clinical biotechnology, and more, we hope to create an event that empowers the physicians and health professionals of the future to reflect upon the importance of equity as they pursue roles in leadership.
Event Descriptions
Unifying Medicine will provide attendees the opportunity to interact with professionals, and ask any questions that surface during the presentations. The webinar series will be composed of panel discussions, Q&As, keynote presentations, and workshops hosted by individuals at the top of their respective fields within the health science industry. As this is a virtual event, students from any region are more than welcome to participate! The series will consist of three webinars throughout the month of April, on Saturdays, with an exception of Easter, as described below:
Saturday, April 9 (9:00am-12:00pm PST): Health Industry Barriers: An Introduction to Canadian Healthcare Ethics & Policy
Featuring global health expert and physician-in-training, Sandra Smiley, and OzTREKK, an official agent for Australian universities that offers access to programs in the field of medicine.
Saturday, April 23 (10:00am-12:00pm PST): Indigenous Primary Care & De-stigmatizing Traditional and Alternative Medicine
Saturday, April 30 (9:00-11:30am PST): Research Ethics, the Pharmaceutical Industry, and the Rise of Biotechnology.
Our feature speakers and panelists for the latter two webinars will be announced in early April.
Ticketing Options:
Single-Webinar Ticket: FREE
A single-webinar ticket grants admission to one of the three sessions in Unifying Medicine.
Unifying Medicine participants who attend all three webinars will receive a Certificate of Completion from our executive team.
If you have any questions about the event details and registration process, please do not hesitate to reach out to us via email, at vancouver@operationmedschool.com
Thank you for your interest in our event— we hope to see you at OMS 2022!